The best tips and tricks for using wordpress to be exceptional in 2020
WordPress is the most popular CMS in the world. A survey taken in early 2020 shows that 35% of the sites are powered by WordPress. WordPress is easily accessible and affordable. Most of the people are attracted to WordPress because of its tremendous features at a very low cost. Also, remember where there are more people there will be more competition. So, it is necessary to learn some exception WordPress tips to stand out from the crowd and to make your site attractive.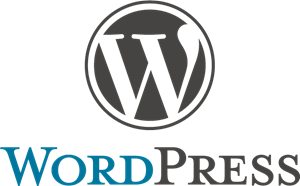 You need to implement some innovative practices to win in this huge competition. You need a well-optimized, secure, customized site to be good at your site. Some of the tips are as below
Reduce image size to make your website speed faster
You should reduce the size of the image that is used on your website and compress it so that your website will load much faster and also it will save you a lot of space. You can manually lower the size of the picture or use various online sites that are available to reduce or compress your image.
Choose the theme correctly
Don't just use a theme because it id popular or it looks good. See, every business has different needs. These needs require different types of themes. An e-commerce site will require a different theme whereas an NGO initiative website will have a theme that is completely different. Choose a theme that will be compatible with your needs.
You can choose between free themes or paid themes. You will have to upgrade to premium if you want to explore paid themes in WordPress. Or, you can also purchase themes from outside and upload it to your WordPress site. There will be a choice paradox since you have multiple and wide ranges of choices and it will sometimes be hard to choose because everything will seem like the right one.
So, always keep in mind these points when you are choosing a theme. The theme should first be SEO friendly. The most important need for a website is that it should be SEO friendly. Also, make sure to check the speed of the theme. That is it should be lightweight. To make your website look professional you should choose a professional theme. Also, the most important thing you have to notice while buying a theme is that it should be okay with plugins. You would need to install plugins to your website for multiple uses. Your theme should be compatible with that and should allow you to have a smooth installation.
Add FB comments in your website
We all know that Facebook is the most used social media platform worldwide. When you add Facebook comments to your blog or website, your users will be easily able to comment on your blog and likely they are also to share it on their Facebook.
Share in Whatsapp
Have a WhatsApp share button on your blog or website. Whatsapp has become a widely used messaging application. By adding the WhatsApp button you will make it easy for your customers to share your content with their WhatsApp contacts.